Homeowners Insurance 64081
Call: 816-489-7800
Licensed insurance agent since 2003, and A+ rating with BBB.
Get Multiple Home and Auto Insurance Quotes With One Phone Call.  We Represent Over A Dozen Insurance Companies.
Click here to get quotes.
Jim Hubbard Insurance
With over a decade of experience in the insurance industry, Jim works to minimize the clients exposure with quality coverage from quality companies and a quality price.
Jim Hubbard Insurance has access to over a dozen insurance carriers, giving the client more choices in products and pricing without sacrificing service. Jim offers competitive coverage through only top-rated carriers; most not only offer 24 hour claims service, but also 24 hour customer service.
Jim is committed to bringing his clients highly personalized service while providing true value to the communities that surround him.
Homeowners Insurance 64081
What Does Homeowners Insurance Cover?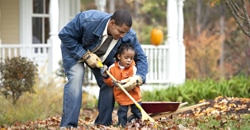 A Homeowners Insurance Policy (also known as an HO-3 policy) can cover damage caused by such perils as fire, windstorms, hail, lightning and vandalism. Typically, damage caused by floods and earthquakes is not covered by basic homeowner insurance policies. Optional homeowner insurance coverages and policies may be available to cover damage due to additional perils. Homeowners Insurance 64081.
Types of Home Insurance Coverage
Within a Homeowners Insurance Policy, the following categories can help ensure your home and assets are adequately protected.
Dwelling Coverage
Dwelling coverage can pay to repair or rebuild your home if damaged by a covered cause of loss. You will likely want to buy enough dwelling coverage to cover the estimated cost to repair or rebuild.
Other Structures Coverage
Other structures coverage can pay for covered damages to detached structures like garages, sheds and fences on your property.